Étalon Home™ Products
OUR BATH PRODUCTS ARE HANDCRAFTED, ORGANIC, ECO-FRIENDLY FORMULAS TO PROMOTE YOUR WELL-BEING AND A HEALTHY LIFESTYLE.
Étalon Home products are designed and developed by Étalon Studio's Creative Director Pamela Bordelon, NCIDQ sourced with the finest ingredients available for your health.
For wholesale prices and line sheets or to become a retailer please contact us.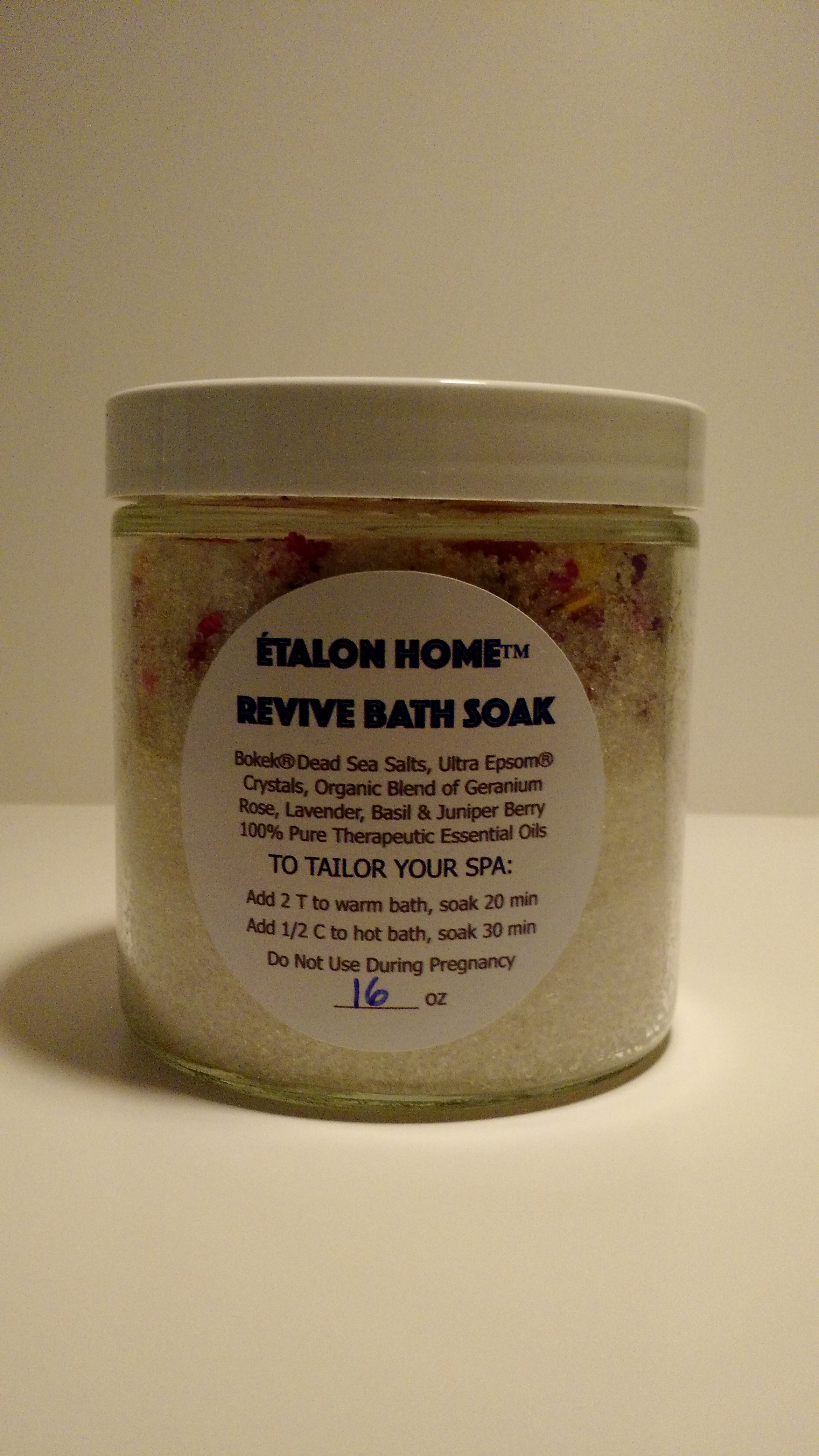 Originally created to treat symptoms of gout, we found our botanical blend of organic herb and floral oils provided therapeutic benefits of aromatherapy containing properties to calm, soothe, relax, balance and uplift emotions, tone, clear the mind and detoxify. We have formulated our exclusive blend of 100% pure organic essential oils with the finest mineral salts in the world. Bokek Dead Sea Salt® is the only Optically Clean® Dead Sea Salt available making it the cleanest, most natural unrefined Dead Sea Salt on the market. Ultra Epsom Salt® is the highest quality, pharmaceutical grade Epsom Salt available and is know for its exceptional purity and therapeutic value.
Anyone using Étalon Home™ Revive Bath Soak will enjoy their time in the tub!
Price: 16oz Glass Jar $24.00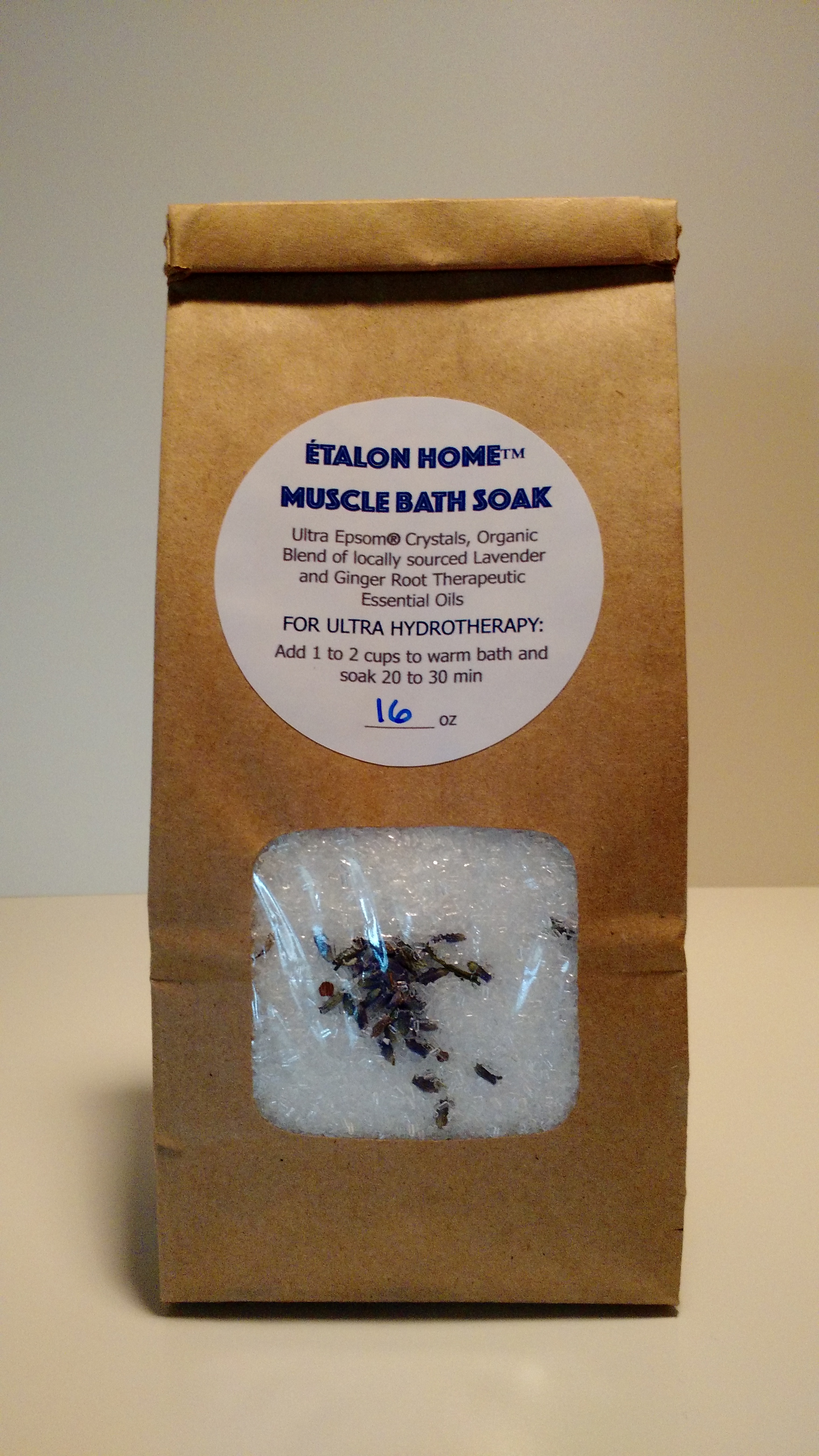 An unique organic blend with Ginger Root to ease soreness due to its analgesic quality and aromatherapy properties to soothe and stimulate. Ginger's warm, spicy and sweet aromas make one feel energized. Blended with organic Lavender to provide additional analgesic and aromatherapy properties for relaxation and healing. Our formula is a gentle and safe alternative to strong menthol scents.
Price: 16oz Bag $18.40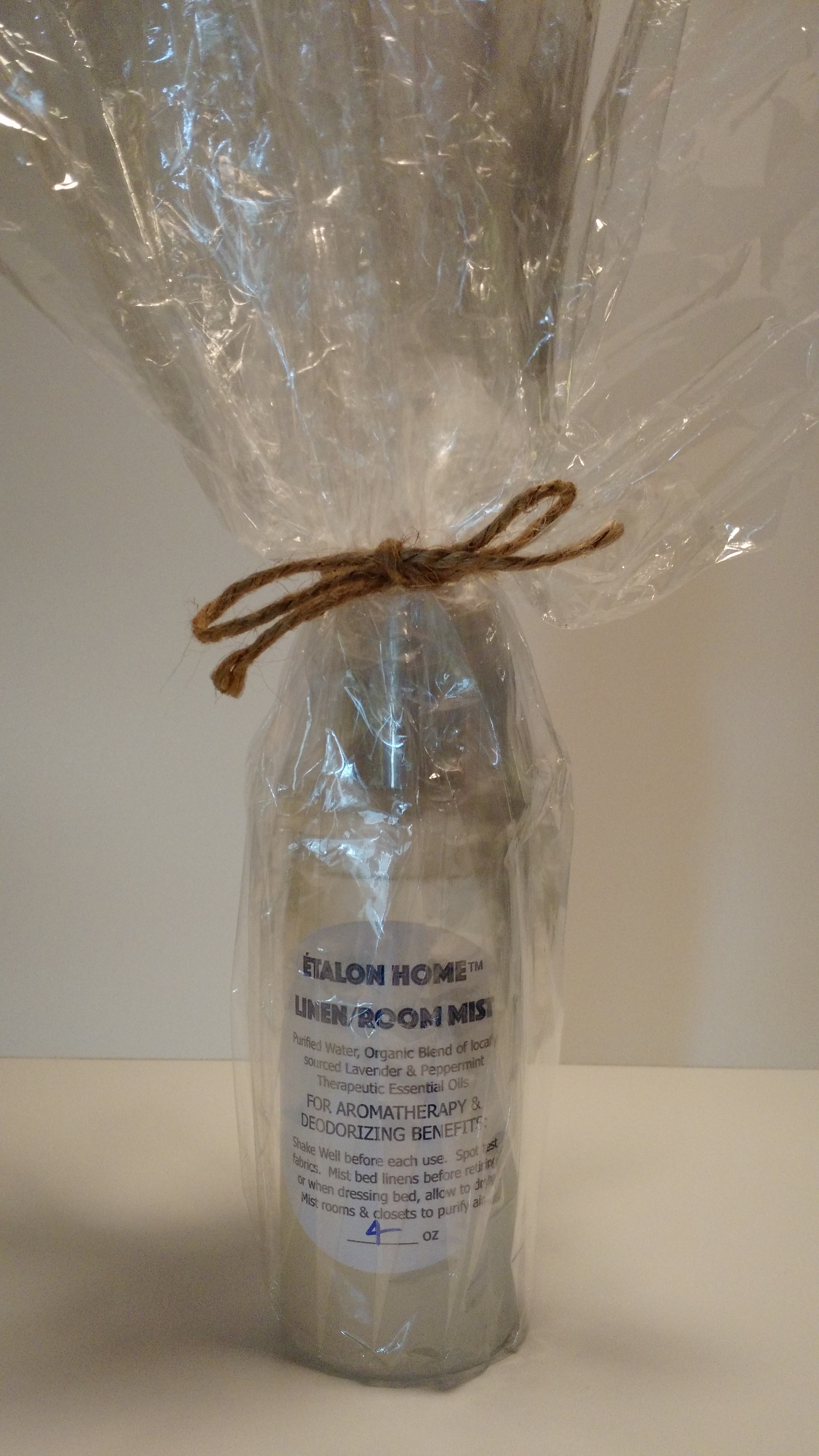 Locally sourced organic Lavender & Peppermint provides aromatherapy properties to freshen up with a floral and mint blend while disinfecting and purifying.
Price: 4oz Bottle $24.00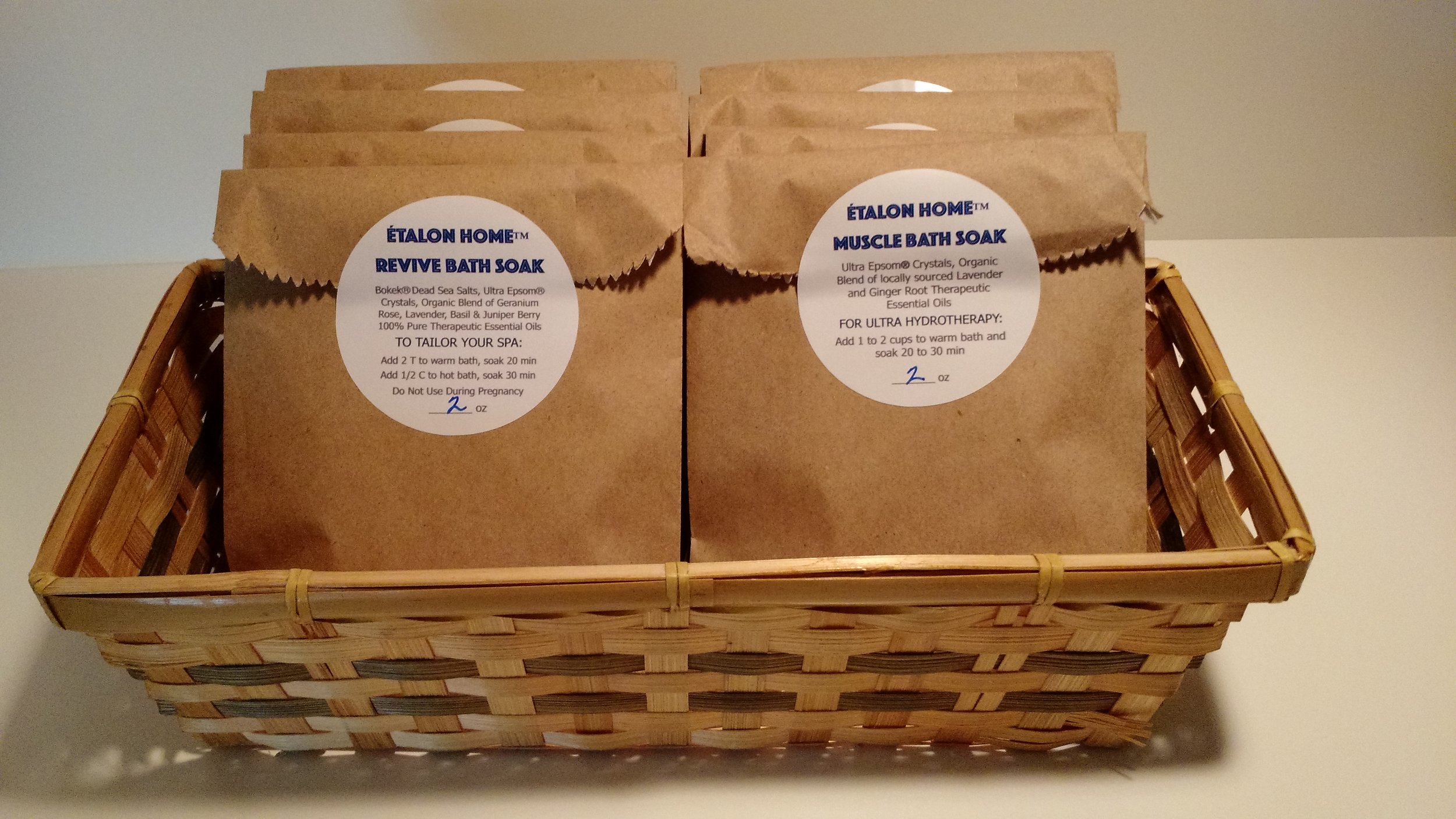 Revive Bath Soak
Price: 2oz Bag $4.00
Muscle Bath Soak
Price: 2oz Bag $4.00