For Your Kitchen:
Recipe development is food design. Food is survival, culture and love: #EtalonLifeStyl
OUR SPICE PRODUCTS ARE HANDCRAFTED, ORGANIC, ECO-FRIENDLY FORMULAS TO PROMOTE YOUR WELL-BEING AND A HEALTHY LIFESTYLE.
As natives of New Orleans our culinary products were developed in our home kitchen from original recipes we created using old family recipes and childhood favorite dishes for inspiration. We are avid home cooks and are passionate about fresh, local and organic ingredients.
Etalon Cuisine Spice Blends make cooking easy and liven up your recipes providing all the spices you need, which you may not have on hand. Adding our spice blends to fresh vegetables and protein, a healthy menu is created and easily prepared...Pam & Jim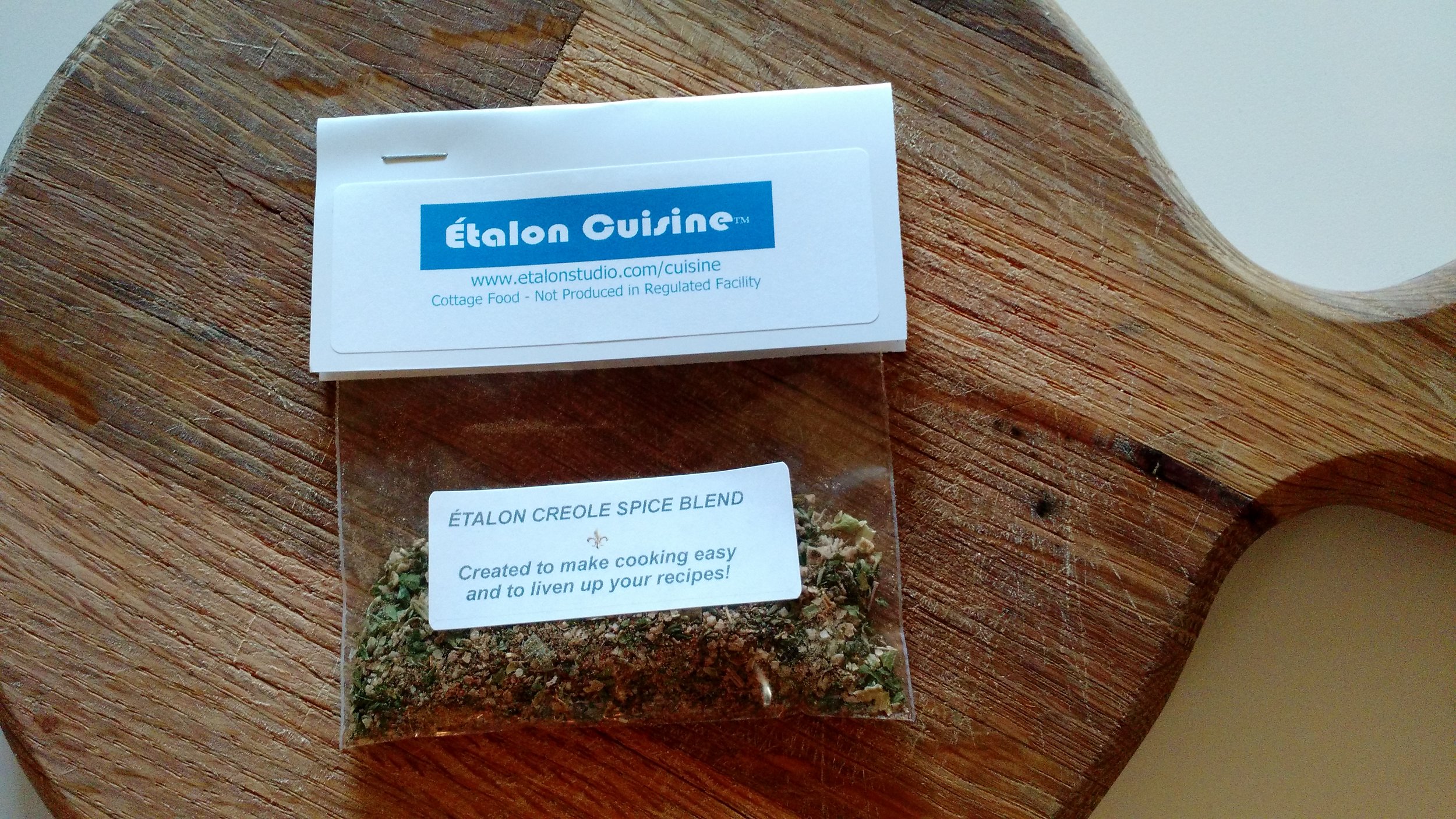 Etalon Creole Spice Blend
This blend is a unique combination of spices that can be used in recipes to "add a little New Orleans" to your cooking or shake on food for extra flavor!
1 oz 5.65
3 oz 15.65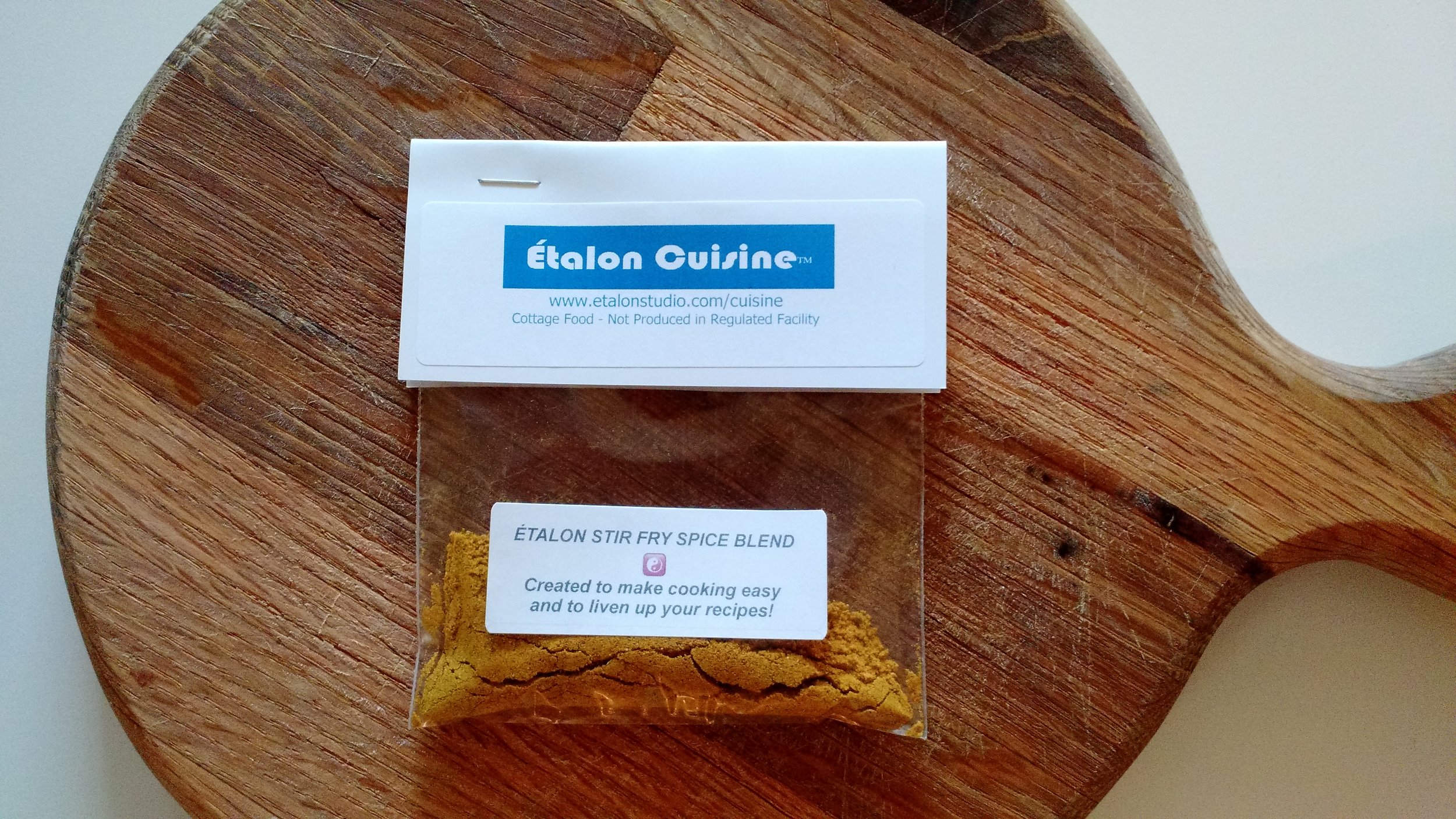 Etalon StirFry Spice Blend
It made sense to create a blend for a meal we often prepare and give an Asian flare to the many variations of fresh vegetables and steamed rice with beef, chicken or pork.
1 oz 5.65
3 oz 15.65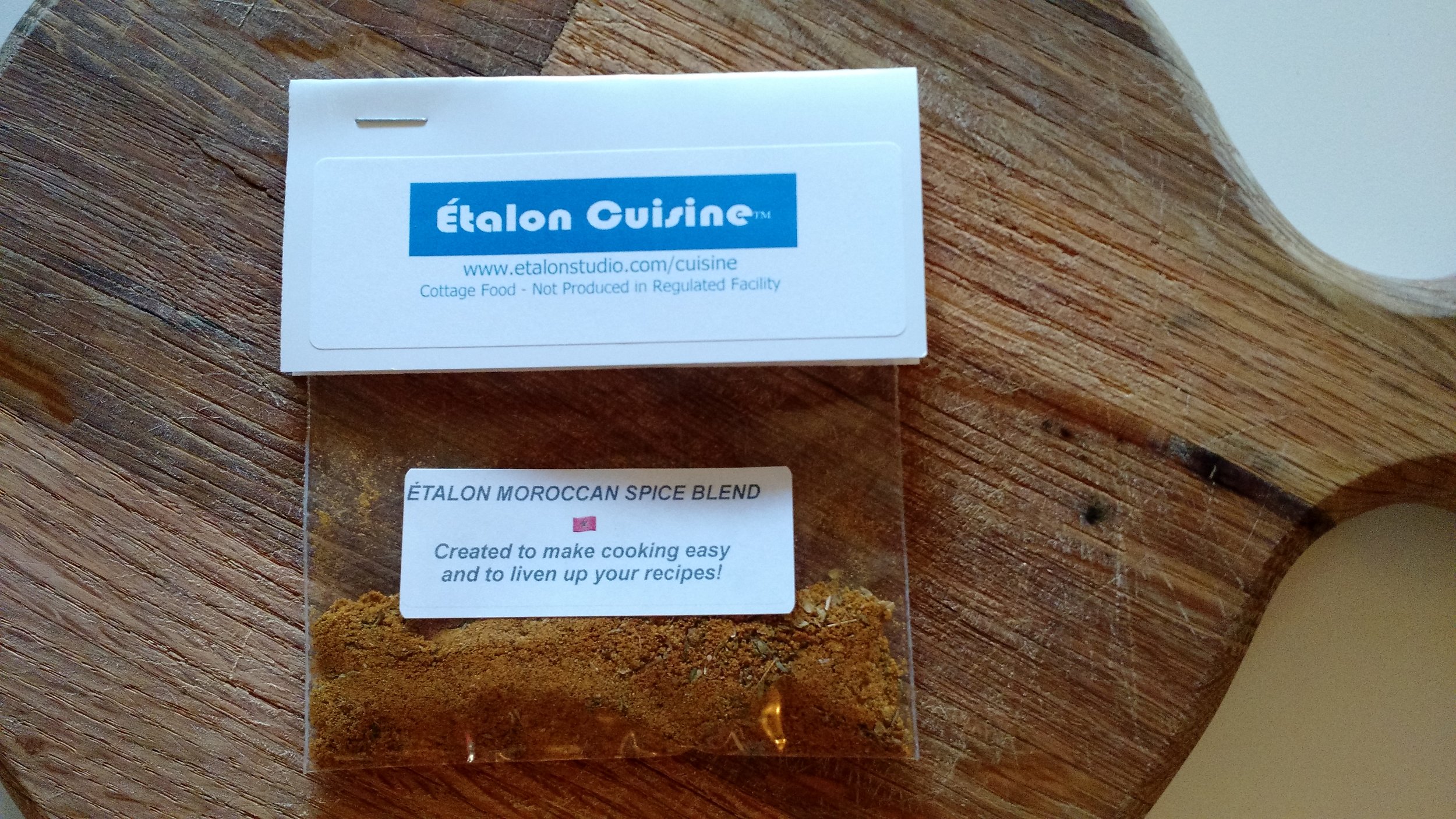 Etalon Moroccan Spice Blend
A little research gave us inspiration from North Africa to create a meal with ingredients we had on hand - ground lamb, shallots and carrots - and so this blend was created. Great for new recipes and for variations of old favorites.
1 oz 5.65
3 oz 15.65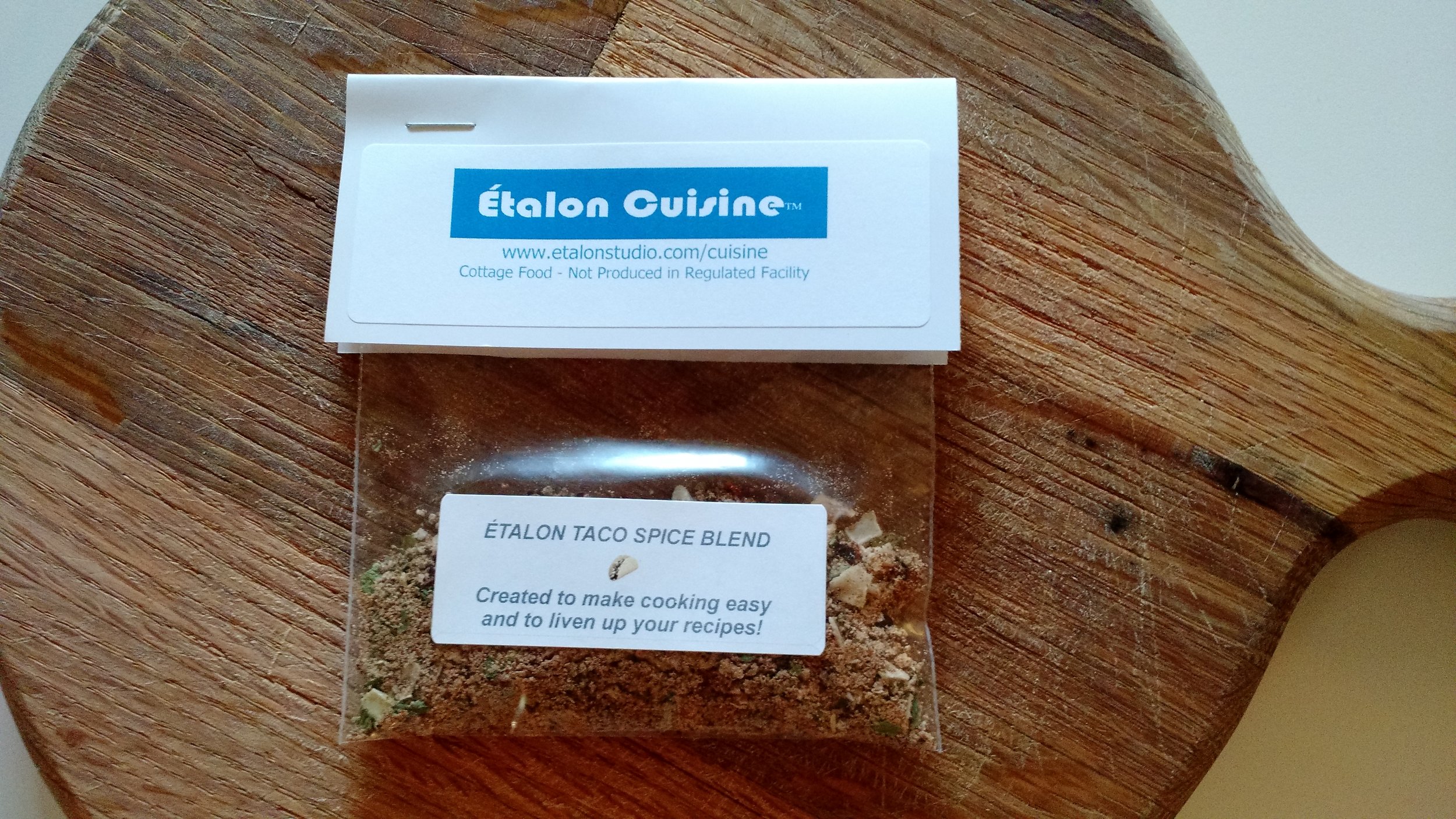 Disappointed with store bought taco seasoning packs, we knew we could develop a better blend for "Taco Night". Our blend of twelve spices is complex, flavorful and healthy.
1 oz 5.65
3 oz 15.65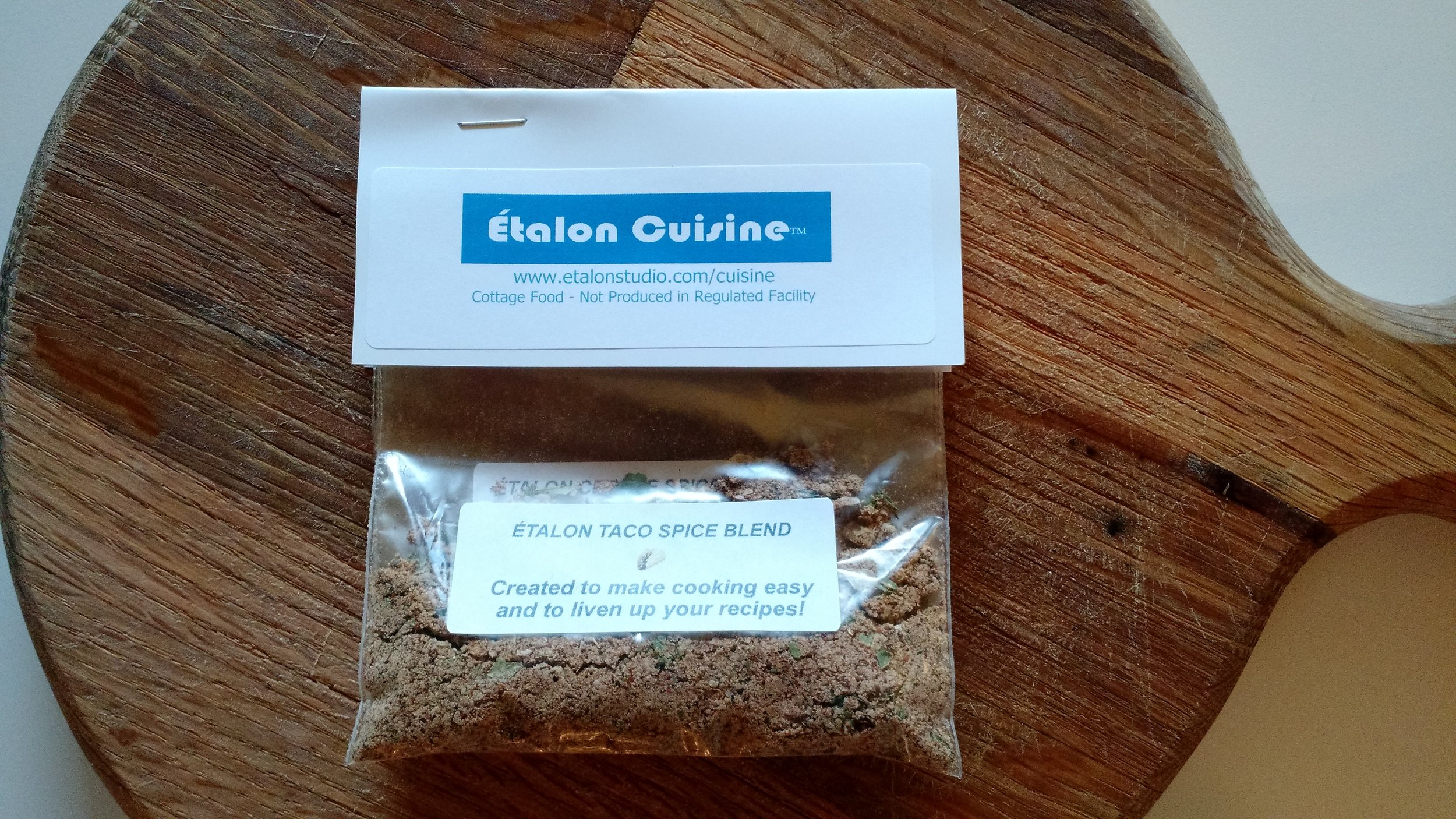 Great way to try our Creole, StirFry, Moroccan and Taco Spice Blends.
1 oz of Each Spice Blend 20.25
Etalon Brinade combines brining and marinating in one step to create the most tender, moist and flavorful results. You will be amazed and delighted!
As lovers of pork and South American flavors, we wanted to develop a Brinade that had "Mojo". A taste richer and deeper is achieved by toasting back peppercorns with seeds of cumin & coriander, when blended with other seasonings it creates the perfect magic.
"FEEL GOOD THERAPY"
New Orleans - The Studio is in our hometown to conduct trials for Étalon's Kitchen & Bath Product Line - launching in 2017. Spice Blends make cooking easy and liven up your recipes. Bath Salts are "Feel Good Therapy" to energize and relax you. We wish you could smell this picture!
"Bon Apetit & To Your Health"
...Pam & Jim